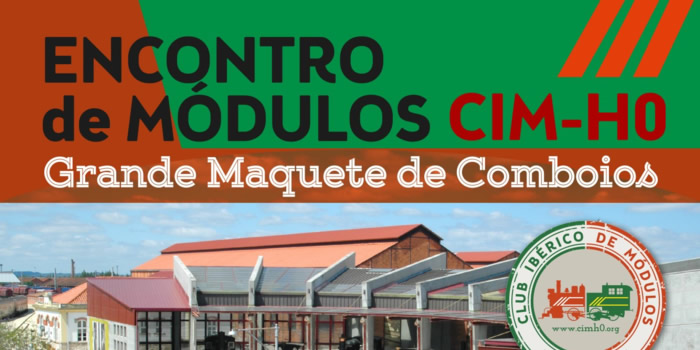 The National Railway Museum hosts on April 28, 29 and 30 and May 1 the Spring Meeting of the Iberian Club of Modules H0.
As one of the main annual events dedicated to ferromodelling in the Iberian Peninsula, this event will be attended by more than 30 participants from Portugal and Spain, who will operate dozens of modules in a unique and imposing model over 100 meters in length. As in previous events, the space chosen – the Old Steam Workshops – will again be shared by the vehicles from the Museum collection and the H0 scale modules, representing national, Iberian and international vehicles from different times.
This initiative is part of the strategy of valorization and diversification of the cultural offer made available by the MNF to its various audiences, which has included in its annual program events dedicated to high-precision railway modeling and that have motivated thousands to visit the Museum.